Solutions Biblical Counseling
Solutions Biblical Counseling offers personalized attention and assistance to those needing help with:
Individual Counseling, Marriage Counseling, Pre-marital Counseling, Family Counseling, Financial Counseling, Relational Issues, Parental Issues

Our Counselors bring to their ministry a combination of life experience, spiritual maturity, clinical knowledge and a willingness to use their spiritual gifts for helping others.
To schedule an appointment or call for more information:
Celebrate Recovery is a Christ-centered recovery program offered in over 3,500 churches nationwide and internationally. It is designed to bring hope and healing from all of life's hurts, habits and hang-ups.
Many think that recovery is only for those with alcohol or drug problems. The truth is that only about one-third of those attending Celebrate Recovery are dealing with chemical dependencies.

Whether the struggle is emotional, financial, relational, or chemical, there is hope. Celebrate Recovery offers a way to move forward…beyond hurts, habits and hang-ups…by offering the tools needed to experience emotional health and peace in the midst of life's stresses.
A safe place for students to express themselves and learn necessary tools to find freedom and victory over hurts, hang-ups, and habits.
The Landing is for students who want more out of life than what they are getting. This could be learning to deal with pain, finding freedom from an addiction or just getting help with a hang-up they can't seem to move past.
You are not alone!
The Landing is a ministry of Celebrate Recovery at Oak Ridge Baptist Church designed for students ages 12-17.
Care Groups at Oak Ridge meet to bring people together with similar life experiences to encourage each other through crisis, transition, and life challenges.

Our care groups offer personalized attention and assistance to those needing help with:
Forgiveness, Addiction in the Family, Grief, Divorces, Boundaries, Healing Women's Hearts
Navigating Your Marriage is designed to equip couples with resources and tools to help them develop and sustain healthy God honoring marriages.

The Marriage Ministry is made up of volunteer couples who will work with participating couples in a Mentor capacity. It's not counseling, but rather sharing experiences (good and bad) and walking together on a journey to grow and improve our marriages.
72% of Americans reported that they are stressed about their finances. 22% reported "EXTREME stress." The cause: DEBT:
Mortgage, Credit Card(s), Student Loan(s), Home Equity / Line of Credit, Auto Loans

At Oak Ridge, our goal is to help families that are struggling, that includes their finances.

The Money Management Ministry exists to equip families to see real change in their finances and discover hope for their future.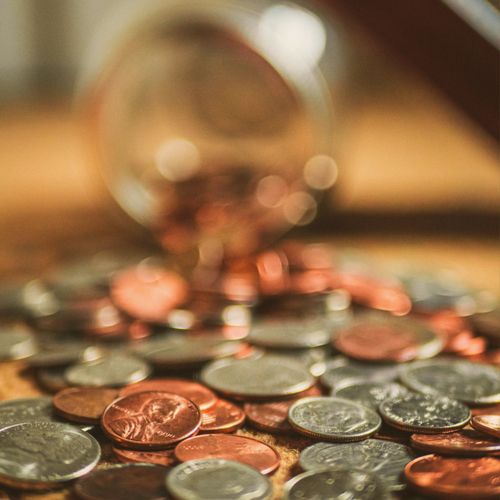 The first and most important thing we should do in a struggle, is ask God for His help.

No matter your need or request; no matter if it is for you or a friend, Oak Ridge has a prayer team that will be honored to pray for your request.

"In my distress I called to the Lord; I cried to my God for help. From his temple he heard my voice; my cry came before him, into his ears." Psalm 18:6